Description
Easy On/Off Magnet Introduction
Turn the handle to switch these magnets on and off. Easy On/Off Magnets are made of neodymium, a rare earth material, with nickel plating for protection in corrosive environments. A steel case concentrates and focuses the magnetic field. It also protects the magnetic material.
Easy On/Off Magnet Specifications
Shape
Rectangle
Mount Type
Standard
Width
7/8″
1 1/4″
Length
1 1/8″
1 5/8″
Height
1 1/4″
1 1/4″
Overall Height
2 1/8″
2 1/8″
Maximum Pull
95 lbs.
150 lbs.
Sets of Poles
1
Maximum Temperature
180° F
Magnet Grade
N45
Material
Nickel-Plated Neodymium (Rare Earth)
Case Material
Nickel-Plated Steel
RoHS
RoHS 3
Easy On/Off Magnet Applications
Easy On/Off Magnet are commonly used in various applications where strong magnetism is required but surface protection is also important, such as in automotive, industrial, and household use.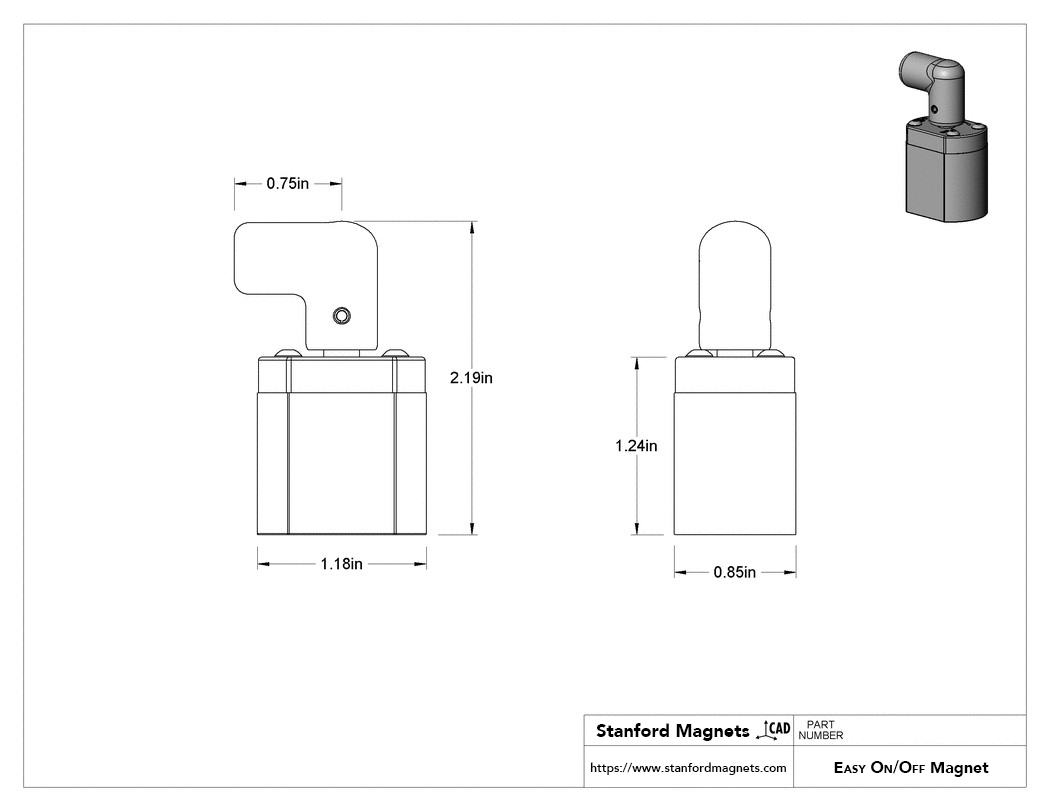 Related products:
Encased Ceramic Magnet (Steel Case)
Encased Ceramic Magnets (Al Case)